Coffee break with... Emmanuel Aubrée, Responsable Régional Grand Ouest
Coffee break with... is a Christie & Co series showcasing the expertise and diversity of our network of over 200 employees.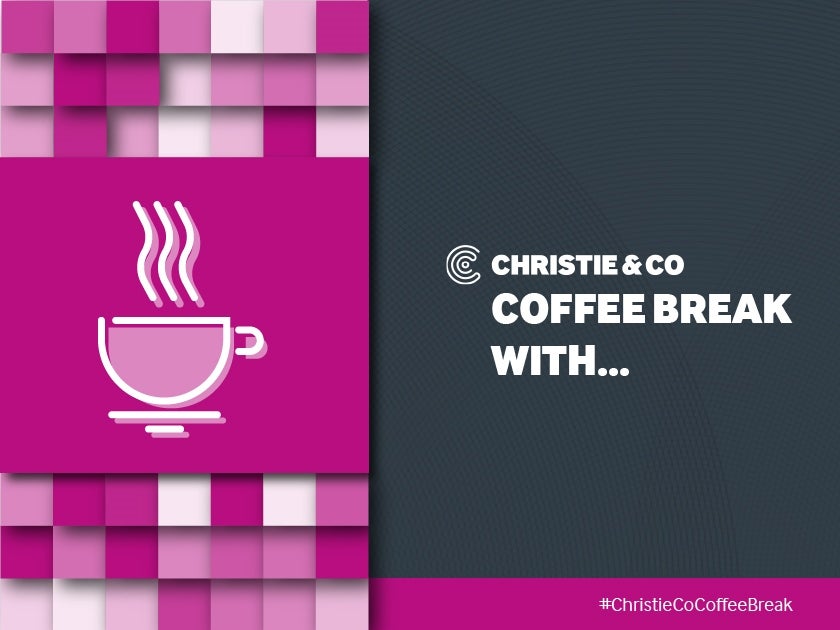 Where were you when you accepted your position at Christie & Co?
I was still working for Adagio
When did you join Christie & Co?
In June 2013
What was your first job?
Wine seller at Nicolas in London
In a few sentences, can you tell us about your job at Christie & Co?
I am responsible for the Normandy, Brittany, Centre and Poitou Charente regions on the transaction side.
What do you like best about working at Christie & Co?
The autonomy, the (sometimes complex) client relationships, the fact that I am always learning from each case.
If you had to choose a favourite project you have worked on at Christie & Co so far, what would it be?
Project Hub, for the volume of the transaction, the relationship with the client and the different files behind it.
What has been the biggest challenge of your career so far?
Patience and perseverance in this business.
What has been the highlight of your career so far?
Understanding the market and the players.
How has the industry changed since you started at Christie & Co?
Markets are becoming more concentrated, investment funds are very present and values have also changed in line with real estate.
Who do you draw inspiration from most in your sector?
I would say my two former colleagues, Yannick's file analysis and Yves' field work.
Tell us a bit about your life outside work - what are your hobbies?
A lot of sports (in practice and on TV), music, concerts, films, wine and also cars.
What is your home town? Where do you currently live?
Rennes and Rennes again
Where did you spend your best holidays?
It's hard to choose. I would say Indonesia on Lombok, the Gili Islands, Java and Bali.
What is your pet peeve?
People who don't get anywhere! On foot and especially in cars.
If you could live and work in any city, where would you go?
Sydney.
What would you eat on a desert island?
A galette complete
What is your favourite film?
Again a tough question, I'd have to say Snatch, for the script, the acting, Guy Ritchy and the soundtrack.
Tell us your favourite joke / What is your favourite film quote?
Panoramix : "Is that a good situation, scribe?"
Otis : "But, you know, I don't think there's a good or bad situation. If I had to sum up my life today with you, I'd say that it's first of all meetings, people who reached out to me, perhaps at a time when I couldn't, when I was alone at home. And it's quite strange to think that coincidences and encounters forge a destiny... Because when you have a taste for things, when you have a taste for a well-done thing, a beautiful gesture, sometimes you don't find the person in front of you, I would say, the mirror that helps you move forward. So this is not my case, as I was saying, because on the contrary, I was able to; and I say thank you to life, I say thank you to it, I sing life, I dance life... I am only love! And finally, when many people today say to me "
"But how do you manage to have this humanity? "
"I tell them that it is this taste for love, this taste that has led me today to undertake a mechanical construction project, but tomorrow, who knows, perhaps only to put myself at the service of the community, to make the gift, the gift of oneself...
Edouard BAER in Asterix
What is your greatest fear?
Emptiness
What source of information do you read every day?
L'Equipe, my bible
What is your favourite social network?
LinkedIn