Bergerac (24): Christie & Co sells Campanile hotel ***
Christie & Co office in Bordeaux has sold the freehold of Campanile hotel in Bergerac, Dordogne on behalf of Hotelio group.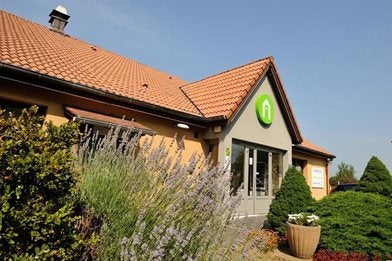 Located near the city center of Bergerac (1 km), the 46-room establishment benefits from a quiet environment and very good accessibility. The hotel attracts a mixed Leisure and Business clientele as it is close to tourist interests and an activity area.

In order to continue its development on the Atlantic coast, Alexandre Thomas has exclusively mandated Christie & Co for the sale of the Campanile Bergerac which he had acquired through the broker in 2015. The establishment has been sold to hotel professionals at the head of Hotelio.

Hotelio, headed by Laurent Barrau and Bruno Camy-Sarthy is a company that manages, on its own account or as an agent, hotel establishments ranking from 1 to 3 stars and operated under the Louvre Hotels Group, Choice Hotels, Best Western and The Originals brands. The new owners plan to renovate the public areas, bedrooms and bathrooms of the hotel restaurant.

"Investors' interest in the secondary and tertiary cities of South-West France is confirmed," says Yoann Vittoz, head of Christie & Co regional office in Bordeaux. "After the cities of Pau and Périgueux Boulazac, the Christie & Co office in Bordeaux signs its third transaction of 2019 in New Aquitaine".