Christie & Co concludes the sale of the Hôtel de France in Valence & The YOU family is growing!
The Hôtel de France in Valence is sold. The Lyon office of Christie & Co, led by Aurélien Passaquay, has accompanied the family holding company SD2P in the acquisition of the establishment in order to develop its new brand "YOU". Built in an old building, the 4-star hotel with 50 rooms located in the hyper centre of Valence, enjoys an ideal location which makes it the emblematic hotel of the city. This is a great asset in addition to the very positive financial elements that have seduced its new owners.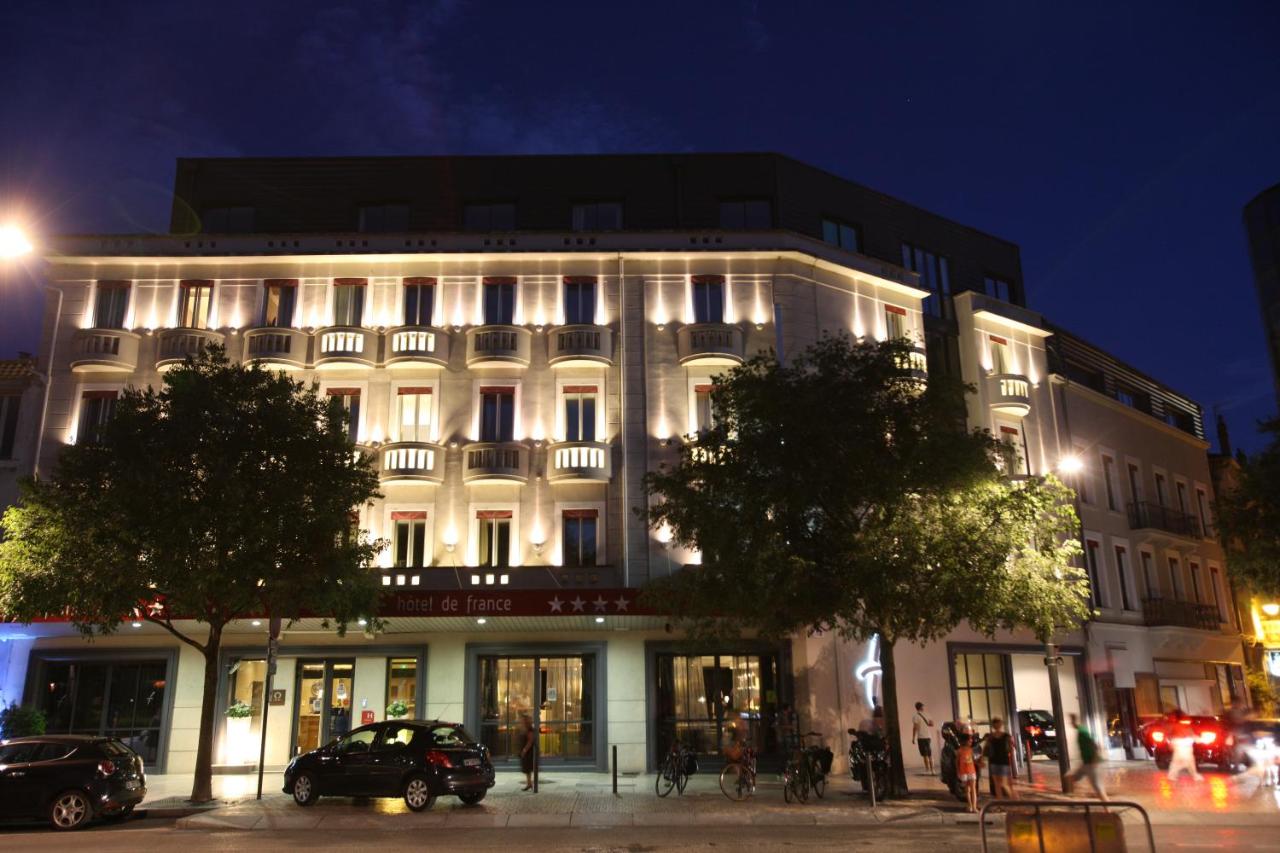 Overlooking a boulevard much frequented by tourists and locals, the Hôtel de France in Valence, which has been open for 20 years, has undergone several phases of expansion and a recent renovation. The ultra-modern establishment, which offers further expansion possibilities, has attracted the interest of Groupe SD2P to deploy its new "YOU" hotel concept. The family group, headed by Pierre and Marie-Laure Esnée, is already the owner of prestigious Parisian establishments, a shareholder in nearly a hundred others in Europe and is developing in two other areas of activity: mobility and vineyards. 
"The Esnée family's attraction to the hotel's services and prime location was reinforced by the resilience of the asset, which performed at or above 2019 levels at each lull during the Covid period," explains Aurélien Passaquay, a negotiator at Christie & Co's Lyon office, which accompanied the seller and buyer.
"YOU is an urban, contemporary, innovative and relevant hotel concept that meets the new expectations of customers. More relaxed, more unstructured, connected, YOU shakes up the standard accommodation models! Thanks to its location and its performance, the Hotel de France will gradually become "YOU" and will offer a different experience thanks to its open, flexible spaces and its totally hybrid accommodation offer", explains Pierre Esnée, Founder of the brand and Chairman of Groupe SD2P
This is a dynamic that suggests a bright future for the establishment, which will have additional services over the next 18 months, including an outdoor swimming pool, cinema room, fitness room, co-working spaces and new common areas.
About Christie & Co
For over 80 years, Christie & Co has been providing buyers and sellers with advice, valuation and transaction services in all hotel segments, from budget to luxury, from independent to branded hotels. Its 180 negotiators in 29 offices around the world, including 5 in France (Aix-en-Provence, Bordeaux, Lyon, Paris and Rennes), have a portfolio of 500 hotels for sale on average at any given time. In 2021, Christie & Co has assisted in the sale of 375 properties in Europe.
Contact presse : Agence Oxygen
Emeline Ouedy | emeline.o@oxygen-rp.com | 06 89 52 78 39
Contact SD2P : www.sd2p.com
Thomas Esnee | t.esnee@partnerhotels.fr | 06 87 86 23 49