Christie & Co France publishes a report on Paris and Île-de-France hotel markets
Christie & Co, specialist business property adviser, has today published its latest study: "French Hotel Market : Paris and Île-de-France". This report analyses the main Île-de-France markets including Inner Paris, la Défense, Petite Couronne and Grande Couronne, highlighting the development of their main hotel performance indicators in 2019.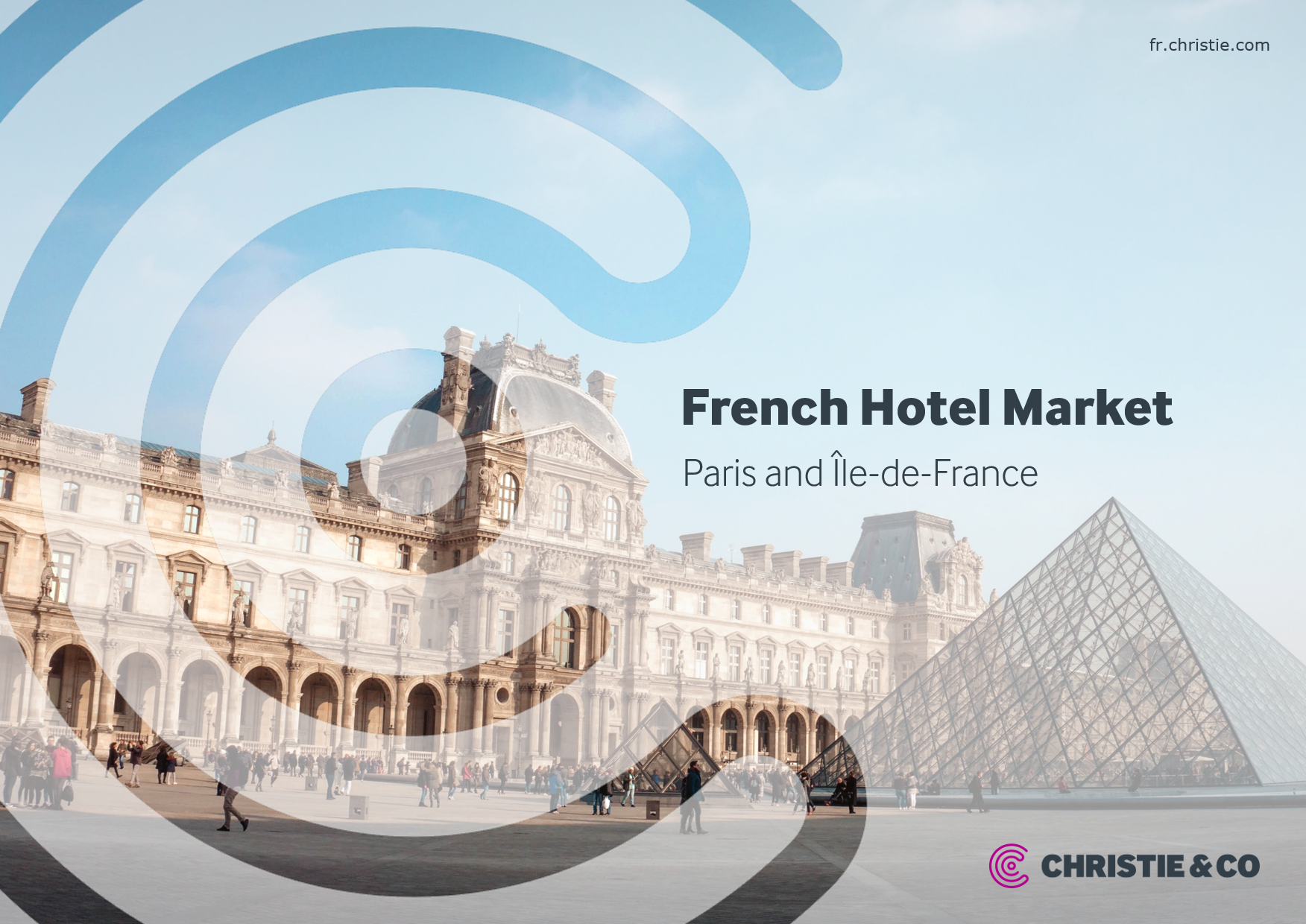 With c. 12.2 million inhabitants, 31% of the country's GDP and c. 108 million passengers travelling via its airports in 2019, Île-de-France is France's most influent area. Whether it be in terms of population, tourism supply and demand, lodging supply, performance levels or impact on the French economy and sector. Paris and its region have experienced a robust economic recovery following 2015/2016 security issues. While 2019 shows signs of growth slowdown linked to the challenging social context, the region remains one of the most attractive destinations worldwide and its key performance indicators are up compared to 2018.

In the meantime, the area is undergoing major regeneration works, with some of Europe's largest urban plans ever launched such as "Grand Paris Express" or "Inventons la Métropole" projects. The first buildings and infrastructures are slowly being delivered and will lead to increased appeal and improved urban connectivity across all territories.

Interest in the area from both domestic and international hotel groups remains high. Inner Paris prevails as the main catalyst and Parisian assets drew very strong appetite from investors in 2019, ranging from US private equity to overseas stakeholders and driven by an abundance of readily available capital. Yet the city shows the lowest yields in Europe and lack of available assets continued to inflate prices, pushing them to their highest levels in recent years.

Soazig Drais, Associate Director - Consultancy & Valuation at Christie & Co France comments, "In the hunt for larger margins and higher yields both operators and investors have started to expand within the "Portes" of Paris, the Inner Rim (Petite Couronne) and even Outer Rim locations (Grande Couronne). This has led to a decentralization of the Parisian hotel pipeline and a diversification of the hotel stock across all territories, accompanied by a gradual narrowing of the gap between Paris' performance indicators and its suburbs."
Eloïse Bouquet, Senior Consultant - Consultancy & Valuation at Christie & Co France adds, "Throughout this report, we analyse the economic, tourism and hotel profile of each area using public information sources including Atout France, INSEE, OTCP, CRT, CCI as well as hotel performance data (Observatoire MKG Consulting / OK_destination), and Christie & Co's knowledge of each market."
 
This report is published online and can be downloaded here.