Le boom touristique en Espagne sourit aux investissements hôteliers
La reprise spectaculaire des investissements en hôtellerie continuera sur sa lancée en 2016 annonce Christie & Co, le spécialiste européen de la transaction hôtelière, dans sa dernière étude "Les facteurs de la reprise du marché hôtelier espagnol"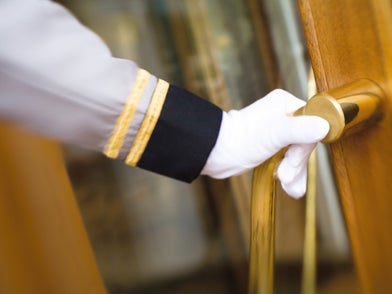 L'Espagne a battu un record de fréquentation touristique en 2015, après quatre années de croissance continue. Plus de 38 millions de touristes étrangers ont visité le pays au cours des sept premiers mois de l'année, ce qui représente une hausse de 4,7% par rapport à la même période en 2014.

Les investissements conséquents dans les hôtels existants ainsi que l'arrivée d'entrants sur les villes phares et les marchés secondaires ne peuvent que réjouir les investisseurs.
 
'The Keys to the Spanish Hotel Market Recovery', une étude Christie & Co

Amparo Gómez-Angulo, Consultant du bureau de Christie & Co à Barcelone et auteur du rapport précise : "Dans un contexte d'instabilité politique et économique, le marché espagnol a été en mesure d'absorber l'offre hôtelière alors que les touristes continuent à affluer dans le pays. Maintenant que le marché hôtelier recouvre la santé, nous assistons à une augmentation des investissements en provenance du Moyen-Orient et de Chine avec la vente de biens prestigieux comme l'hôtel W de Barcelone au profit d'un fonds Qatari et l'acquisition de l'hôtel Ritz de Madrid par la joint-venture entre Mandarin Oriental et le conglomérat saoudien Olayan Group.

Commentant le boom du développement hôtelier qui s'est emparé du pays, Amparo Gómez-Angulo déclare : Ces nouveaux projets répartis dans toute l'Espagne concernent aussi bien les zones urbaines que balnéaires. Barcelone, Madrid, Malaga et les îles Baléares recueillent 84 % des nouveaux projets d'hébergement de catégorie 4 et 5 étoiles. Ces développements donnent l'occasion à des enseignes internationales absentes dans le pays de s'implanter, comme c'est le cas pour Hyatt et Four Seasons. Cet essor permettra à l'Espagne de se positionner comme une destination plus compétitive en intensifiant son attractivité auprès d'une clientèle internationale haut de gamme au plus fort pouvoir d'achat.
 
Un nouveau bureau Christie & Co à Madrid

En réponse à la croissance du marché hôtelier espagnol, Christie & Co vient d'ouvrir un nouveau bureau à Madrid qui vient renforcer celui de Barcelone. Carlos Nieto a été nommé directeur associé avec pour mission de développer les services de Christie & Co dans la région madrilène.

Télécharger le rapport (version bilingue espagnol / anglais)