Our story in France
20 years! It has already been two decades since Christie & Co opened an office outside the United-Kingdom with the objective of setting up the first integrated hotel real-estate network in France.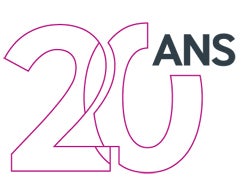 Mission accomplished. Today the five offices in Aix-en-Provence, Bordeaux, Lyon, Paris and Rennes allow us to cover all of France and to offer an exhaustive range of services for both consultancy and hotel transactions.
We are celebrating our anniversary with a special brandmark that will accompany all our communication as a thank you to all of you. Thank you for working with us to grow and reach we are now, a mature and established brand in consultancy and brokerage.
This page is dedicated to telling the story of Christie & Co in France, as new articles become available, additional layers will add to our history. It will give us an opportunity to tell you how Christie & Co has been evolving in France with the support of the UK head office. 
It will give voice to the women and men who have contributed to the growth of our company.  Yes, this means, you, dear customers, who always give us much to think about and spark ideas for new services. You who strengthen our determination to always deliver expertise and the best experience.
This page will also be a channel for our team. It will carry the souvenirs of those who laid the foundations of the network of offices and succeeded in raising awareness of the company's name in the French hotel market. The present team members will also share their experiences and stories.
You will learn about our lifework as well as our daily objectives. We will tell you about our successes and the projects that make us very proud, confidentiality permitting.  We will talk about the future and our market outlook for the coming years. 
Visit us regularly to stay informed about the hotel property market and follow us on LinkedIn to ensure you don't miss any news.